Ten Key Health and Nutrition Trends 2020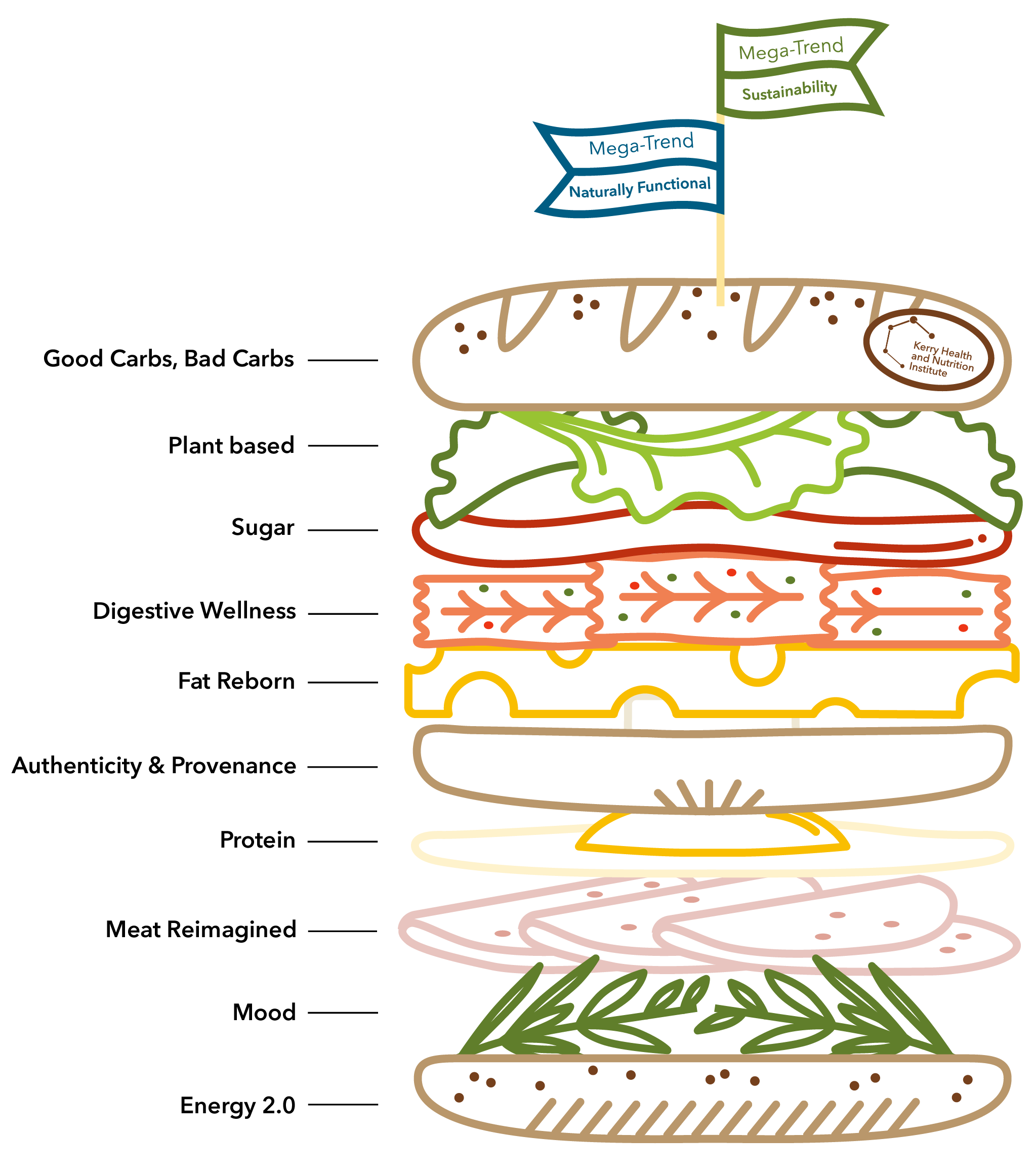 The Kerry Health and Nutrition Institute team provide their perspective on the 10 Key Trends in Food, Nutrition & Health 2020 from New Nutrition Business, as well as related resources on the KHNI website.
Click on each trend to navigate to that part of the page.
Over-arching mega trends: sustainability and naturally functional
---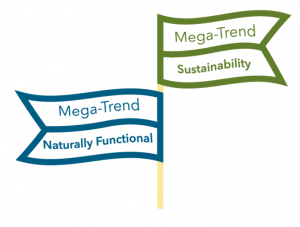 Mega Trends
These trends over-arch all of the 10 Key Trends, essential to each and acting as major drivers to the food and beverage industry.
Sustainability
Sustainability means meeting the needs of the present population without compromising the ability of future generations to meet their own needs. The sustainability ecosystem is evolving. It is becoming more demanding and consumer expectations are challenging current standards; 62% of consumers want companies to take a position on sustainability (Accenture, 2019). At its core, sustainability is an approach to balancing different, and quite often competing needs, against the awareness of the environmental, social and economic limitations businesses face.
Additional Resources:
The Path Towards Sustainable Food Systems
Naturally Functional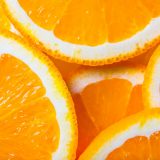 "Food as medicine", "proactive health", and "superfoods" all come to mind when thinking about naturally functional. Behind all of these ideas is a focus on health benefits that are inherent in foods. As we learn more about nutrition science, we're beginning to understand that foods are more than the sum of their parts. An orange is much more than the vitamin C it contains; there are many other components of an orange that can interact with our bodies, or with each other inside the orange, and this creates different health effects than vitamin C alone.
Health halos can often get ahead of science, though, which poses a critical challenge to the food and beverage industry:
How do you take advantage of ingredients that have strong perceptions of health and have a likely, but not proven, benefit, without deceiving consumers, and staying legal? This webinar walks through some effective strategies for this challenge by linking health halos to science.
Additional Resources:
Proactive Health white paper (North America) – reviews which naturally functional benefits consumers seek the most from foods, and which ingredients they associate with those benefits.
---

Good carbs, bad carbs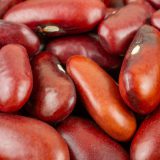 Carbohydrates have been the target of many diets in the past few decades as a strategy to reduce overall calorie intake. Many of these diets focus on shifting intake of 'bad carbs', often referring to sugar or starches with minimal other nutritional value, to 'good carbs' like fruits, vegetables, whole grains, and legumes. Fiber is often a key differentiator between a 'good carb' and a 'bad carb'. This trend ties strongly with plant-based, such as the example of using vegetables as a base for pasta instead of refined starch.
Major takeaways:
People still love carb-focused foods, like bread or pasta. Innovations to deliver low-carb versions of these, that still taste good and deliver the nutrition consumers expect, is key
Whole grains and fiber still have a place across all product categories. They have strong links to health and are under-consumed by most people, but taste and positioning can be the difference-makers
Straight from our experts:
"Carbohydrates have been recognized as the main source of energy for our body, but the type of carbohydrate we're eating matters for our health. In recent decades there has been an increase in the consumption of refined flours and added sugars, as well as a decrease in fiber consumption, leading to a diversity of health issues.  This trend marks an opportunity for people to find the energy they are looking for by meeting their daily fiber requirements, as well as essential vitamins and minerals, that can be found in plant foods, whole grains, and seeds." – Denise Wilkes, BS, Nutrition Scientist with the Kerry Health and Nutrition Institute
Explore further:
Where Do Fibers Come From and What Role Do They Have in Food and Health?
---

Plant-based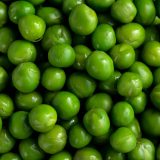 At this stage in the plant-based trend, we've seen all manner of meat alternatives, plant-based ice creams or yogurts, and plant-forward pastas. The consumer motivations are still largely based on nutrition and sustainability, and innovations in plant-based should be sure to deliver on these motivations.
Eating more plant foods like fruits, vegetables, whole grains, legumes, and nuts has long been the hardest part of dietary recommendations for many of us to adhere to. The presence of this trend on the list signifies that food technology innovations have found ways to help plants make it into our diet in tasty, convenient ways. Products with plant protein and vegetable-based pasta are just a couple of examples of this trend's power for stealth health.
Major takeaways:
"Healthy" is a major consumer expectation of plant-based products. Incorporating fiber, whole-grains, fruits, and vegetables can help future-proof this trend
Build the nutrition of dairy back into dairy alternatives to avoid creating nutrient gaps in consumer diets
Not all plant proteins are equal – consider protein quality when formulating, especially for kids and active agers
Straight from our experts:
"I think the key for the future for plant-based products is ensuring they live up to the consumer expectation of being healthy. In past decades, the mindset for consumers seeking plant-based products was 'avoid' – vegans and vegetarians avoiding meat, animal products, or allergens. Now, the dominant mindset behind plant-based is 'include' – plant-based carries a strong health halo for consumers, and they will catch on to products that claim to be plant-based but are not delivering any real nutrition or health benefit. " – Nathan Pratt, PhD, RD, Nutrition Scientist with the Kerry Health and Nutrition Institute
Explore further:
Nutrition Benefits of Plant Proteins Taking Root with Consumers
The Science Behind Oat-Based Beverages (podcast)
Science Supports Soy for a Healthy Diet
Barriers to Plant-Based Meat – "Meat, the Challenge" white paper
Webinar – Plant Proteins: Overcoming Inherent Hurdles
---

Sugar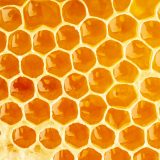 Sugar has been a main nutrition target in foods and beverages for years, and this trend will only continue. Public health recommendations and tax legislation continue to emerge globally, driving reduction in sugar content of foods across all categories. The answer to the question 'what is the best solution?' is continually being explored. Natural sources of sweetness still seem to be preferred, for now.
Major takeaways:
'Natural' still has the most appeal
Food-based solutions, such as fruit purees, can deliver extra nutrition alongside sugar for more permissible indulgence
"Is this sugar really needed?" – Think about the type of product when determining sweetness level. People can be more forgiving with sweetness in health-focused foods than indulgent ones
Straight from our experts:
"Sugar reduction is getting a lot of focus globally, but there is a larger opportunity for calorie reduction beyond just sugar to improve health. Foods with similar calories can be very different in their nutrient profile. The Quality Calorie Concept, which was developed by the British Nutrition Foundation, is an excellent toolkit to help consumers make simple swaps to improve the nutritional quality of their diets for the same or fewer calories." – Aisling Aherne, PhD, RNutr, Nutrition Manager with the Kerry Health and Nutrition Institute
Explore further:
Tips to Determine if a Sugar Should be Labelled "Added" or "Naturally Occurring"
The Sugar Conversation At-A-Glance – Beyond Sweetness (infographic)
Consumer Perspectives on Sweeteners (North America) – "Sensibly Sweet" white paper
Webinar – Sugar Reduction: Formulating for Success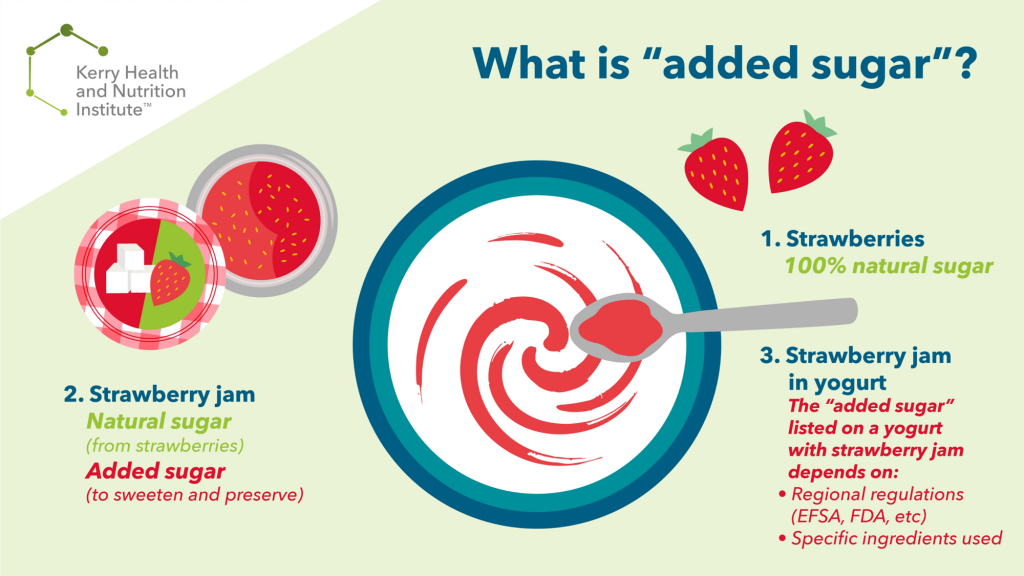 ---

Digestive wellness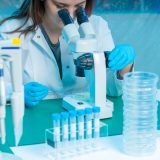 Digestive wellness has been a high-priority trend for years, but it has been continually evolving. The key is to make sure a true digestive health benefit is being offered to consumers – foods that can help reduce feelings of gas, bloating, or more severe gastrointestinal symptoms are the focus in this trend. We've moved beyond gluten-free to grain-free, as more of a focus is placed on using low-carbohydrate, vegetable-based flours instead of grains in traditional foods.
Major takeaways:
Probiotics have expanded across all types of products, not just yogurt
Plant-based dairy alternatives continue to evolve
Prebiotics have dual-roles in digestive wellness support and sugar reduction
Gluten-free has become grain-free, which merges the trends of digestive tolerance (e.g. gluten avoidance) with plant-forward (e.g. vegetable-based flours)
Straight from our experts:
"The future of this trend might lie in understanding the two-way relationship between the gut microbiota and the fibers we eat. We're learning about the exact ways that the gut microbiota are involved in reaping the benefits of plant fibers. In turn, small variations in fiber structure can have large impacts on how the gut microbiota responds. This is one of the most challenging, but exciting, aspects of digestive wellness." – Maria Marco, PhD, Professor of Food Science and Technology, University of California-Davis and Scientific Advisor to the Kerry Health and Nutrition Institute.
Explore further:
Webinar – Digestive Health: Know Your Ingredients
Digestive Health Resources – A Toolbox for Probiotics, Fermented Foods, Diet Trends, the Gut-Brain Axis, and More
---

Fat reborn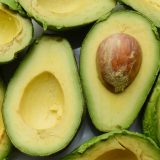 The reputation of fat has had a dramatic turnaround in recent years. For decades many people opted for 'low-fat' options to avoid weight gain or risk of heart disease. It is now common practice for people to add butter or coconut oil to their morning coffee, with the popularity of high fat diets such as the 'ketogenic diet' increasing.
As nutrition science develops, we have a greater understanding of the role that specific fats play in health. Increasing evidence shows that unsaturated fats, such as those found in olive oil, oily fish, nuts, avocados etc. are an essential part of the diet and are linked with many health benefits. On the other hand, saturated fats and trans fats remain linked with heart disease, so caution should be taken when choosing trending high-fat diets. Interestingly, recent evidence indicates that dairy fat, which is predominantly saturated, might not contribute to cardiovascular disease due to the unique blend of nutrients in the dairy matrix.
Major takeaways:
Focus on healthy sources of fat and be mindful of total calories in a product – focus on unsaturated fats, while limiting saturated fats
"Keto-friendly" products should be low in carbohydrate and use healthy sources of fat.
Fat can be used to help with taste in sugar-reduced products.
Straight from our experts:
"The increasing popularity of fat aligns with the demonization of sugar in the media and the rise of sugar taxes globally. This phenomenon is known as the 'sugar-fat see-saw'. When one nutrient is reduced in the diet, it is replaced by the other. There remains a risk that choosing low carbohydrate 'high-fat' diets will results in deficiencies in fibre and micronutrients, due to avoiding fruits and whole-grains. A balanced diet, which includes all food groups in moderation, is still the recommended dietary pattern by the majority of dietitians and nutrition experts." – Aoife Marie Murphy, PhD, Nutrition Scientist with the Kerry Health and Nutrition Institute
Explore further:
The Dairy Matrix: Beyond Individual Nutrients
MCTs and Coconut Oil for Weight: What Does Science Say?
Does the Keto Diet Help Endurance Athletes?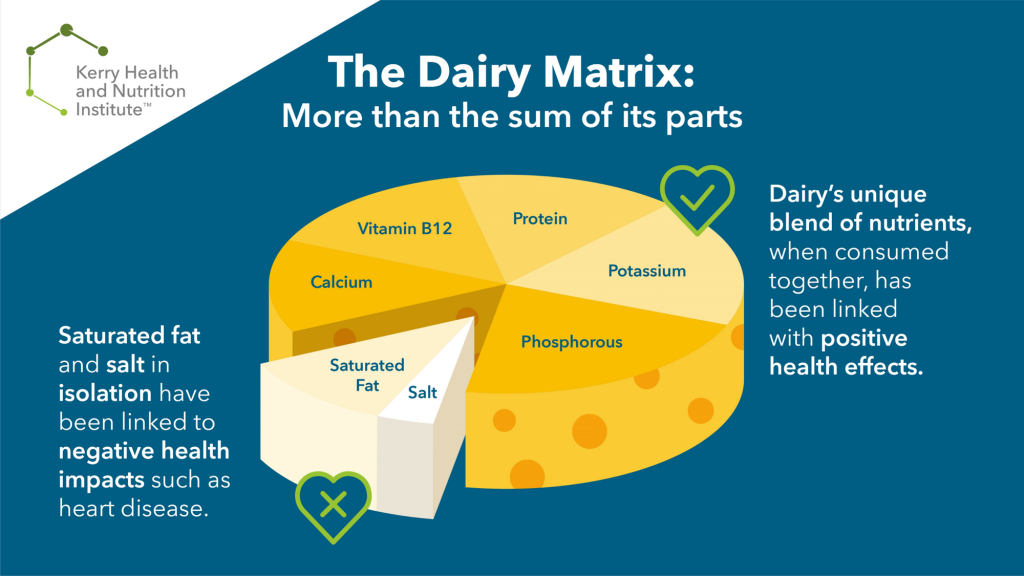 ---

Authenticity & Provenance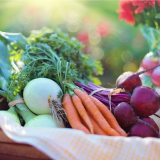 The most appealing products or ingredients often come with a story. This trend embodies the consumer need to know more than ever about products. Is it locally-grown? Is it inspired by another culture? Romanticizing ingredients with historical uses, such as the ancient role of fermented foods in the human diet, or even stinging nettles being used to treat joint pain centuries ago, provides the extra draw to a product and often provide a health halo. Artisanal products, ingredients with a sustainability story, or just simplicity in an ingredient label all fall within this trend. Since the main driver of this trend is consumer trust, it's critical to ensure products with the health halo consumers associate with premium products are actually healthy.
Major takeaways:
Focus on local – locally sourced, locally made, and local communities can all help build a story
Authentic has appeal –this can mean authentic processes (e.g. Greek yogurt and beyond), tastes, or formats
"Getting back to food" can mean reducing the number of ingredients in a food, or making those ingredients more recognizable
Straight from our experts:
"Consumer interest in provenance and authenticity is now feeding into their demands for sustainable diets. Yet, it is not easy for consumers to identify if a food is more sustainable than another. It may seem logical that locally produced foods would be more sustainable, but this is not always the case. The environmental impact of a food is related to many factors in addition to carbon footprint, including packaging, seasonality and the farming system used to produce it." – Aisling Aherne, PhD, RNutr, Nutrition Manager with the Kerry Health and Nutrition Institute
Explore further:
'Why is Lecithin in my Food?' An Overview of Emulsifiers
"The Future of Food" white paper
3 Hidden Challenges of 'Natural' Foods: Waste, Safety, and Appearance
Nutrition Benefits of Grass-Fed Dairy
Webinar – Clean Label: More Than Ingredients
---

Protein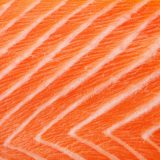 With the pendulum swinging from 'anti-fat' in the 70s and 80s to 'anti-sugar', consumers look to replace these nutrients with something positive. Protein continues to serve this need due to its association with improving lean body mass, reducing hunger between meals, and the 'sportification' trend. People are looking for more protein in foods and beverages across categories, at increasing amounts. This trend ties strongly with plant-based. This can bring major taste challenges to foods and beverages, especially when using plant proteins, but strategies to improve taste of these proteins have continued to advance.
Major takeaways:
Research continues to support protein's role in the diet, especially for physically active people
Protein is key for healthy ageing, which begins as early as the 30's to stay independent and active in later years.
Protein quality is becoming more of a focus as consumers learn about the differences between plant and animal sources of protein
Straight from our experts:
"An adequate protein intake is important for optimal health; however, when we talk about protein, 'more' does not mean 'better'. The main challenge of this trend is to deliver high quality protein in convenient formats (without falling into excessive consumption) by providing all of the essential amino acids and good protein digestibility, regardless of whether it is plant or animal sourced protein." – Denise Wilkes, BS, Nutrition Scientist with the Kerry Health and Nutrition Institute
Explore further:
Webinar – Active Ageing: Distinct Nutrition, Distinct Innovation?
Nutritional Benefits of Plant Proteins Taking Root with Consumers
Three Things You Need to Know About Protein for Exercise Performance
Do High Protein Diets Impact Kidney Health?
Nutritional Strategies to Promote Muscle and Joint Health (white paper)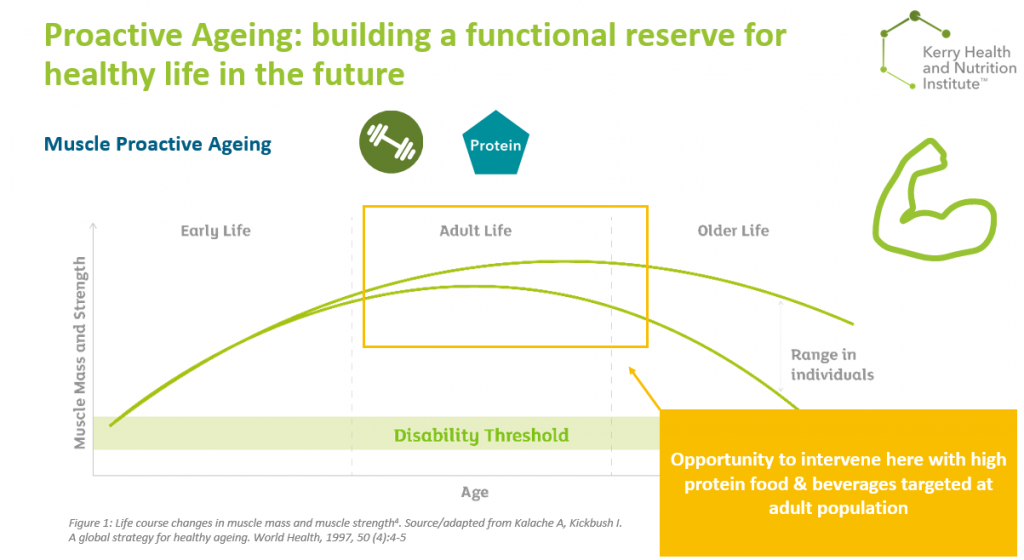 ---

Meat reimagined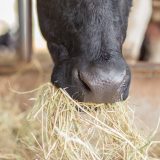 Meat is still going strong despite the popularity of the plant-based trend. In the US and Europe, meat consumption has remained stable or even increased over the past 10 years. It's likely that the power of the 'protein' trend allows both plant-based proteins and meat to flourish. The debate continues in the scientific community about the extent of meat's role in development of disease. Science is also quickly advancing in the area of lab-grown meat, which could have a large appeal for sustainability. In the meantime, focus on these two things: nutrition and sustainability.
Major takeaways:
Emphasize positives – meat is high in nutrients like protein, minerals like iron and zinc, and vitamin B12, which can only be naturally found in animal-based foods.
Reduce negatives – sodium, excess calories from fat, and preservatives like nitrates are high on consumer lists of things to avoid in meat
There's a role for meat in convenient, food-based protein snacking
Sustainability and transparency have strong appeal to consumers
Straight from our experts:
"Cellular agriculture, or 'lab-grown meat', is a fascinating development. The ability to grow meat for food, or even customize the nutrient content in the process, without the impacts of animal agriculture could have a huge impact on our food system. Cost and consumer acceptance currently pose hurdles for this industry, but I think there is a bright future for this transformative idea." – Nathan Pratt, PhD, RD, Nutrition Scientist, Kerry Health and Nutrition Institute
Explore further:
Farming for a Healthier Fork – The Link Between Animal and Human Nutrition
Red Meat Can Still Be 'What's for Dinner'
Superfoods of the Future May Be from Labs, Not Fields
Nutrition Benefits of Grass-Fed Dairy
Vegans vs Omnivores – Who Has Healthier Behaviors?
---

Mood
Food has long been associated with emotional well-being, and is often a tool used to comfort, to celebrate, or to socialize. Recently there is much interest in the scientific role that our diet can play in our mood and mental health. However, mood can be a difficult thing to study, which means there is not always alignment between consumer demands and what science-supported solutions are available. The gut-brain axis, the link between botanicals and mood, and even exercise are all growing areas of research related to mood. Words like "nootropics" and "adaptogens" are words you might see related to this category. Turmeric, L-theanine, ginseng, B vitamins, and gingko are all ingredients that might come up when mood is discussed.
A hot topic for many researchers is the 'Gut-brain' axis, referring to the gut as 'the second brain'. Evidence shows that the gut microbiome (bacteria) can communicate with the brain, and that certain populations of bacteria are associated with depression. There is potential that diet and probiotic supplementation could alleviate symptoms of depression and anxiety.
Major takeaways:
Science is still catching up to consumer trends – pair health halos with scientifically-supported solutions
Digestive wellness and good carbs, bad carbs have associations with mood
Straight from our experts:
"While the scientific evidence for the impact of individual nutrients on mood remains in its infancy, and there are no approved health claims at present, many food companies are marketing products with soft claims in this area due to increasing consumer demand. Traditional ingredients such as ginseng, lavender and chamomile are popular in foods and beverages targeting the mood category. Emerging ingredients such as GABA and CBD are also gaining in popularity. The question remains: "is it possible to eat ourselves happy?" Science has yet to prove this. However, it is an exciting space to watch for now." – Aoife Marie Murphy, PhD, Nutrition Scientist with the Kerry Health and Nutrition Institute
Explore further:
Webinar – Proactive Health: Combining Healthy Halos and Science
Which ingredients do consumers associate with mood? (North America) – "Proactive Health" white paper
Your Guide to the Gut-Brain Axis

---

Energy 2.0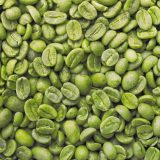 Consumers prioritize the nutrition that affects them day-to-day, such as energy, stress, and sleep. When it comes to energy 2.0, the demand for energy has expanded beyond a morning cup of coffee or energy drinks. Energy means different things to different people. It can mean focus, mental stimulation, mood, or even the ability to do physical labor or exercise. This means it is key to use the right solution for the category you're working on.
Major takeaways:
There is a difference between mental energy and physical energy
For physical energy, focus on protein, fiber, whole grains, and healthy fats
For mental energy, coffee and caffeine have the strongest association with energy, but ingredients like green coffee, green tea, medium-chain triglycerides (MCTs) and botanicals have a 'clean energy' appeal
Coffee is finding its way into every product category
Explore further:
Which ingredients do consumers associate with energy? (North America) – "Proactive Health" white paper
Reviewing the Safety of Caffeine
---