As science on digestive health and the microbiome continues to develop, we are seeing more types of '-biotics' products, like prebiotics and probiotics, intended to support the microbiome. Postbiotics are one type of product that is seeing growth. What are postbiotics, and how do they differ from other '-biotics'?
What is a postbiotic?
A postbiotic is defined as a "preparation of inanimate microorganisms and/or their components that confers a health benefit on the host" by The International Scientific Association of Probiotics and Prebiotics (ISAPP) consensus statement on the definition and scope of postbiotics.
This definition was agreed upon by a panel of experts specializing in nutrition, microbial physiology, gastroenterology, paediatrics, food science and microbiology by reviewing existing science, regulations, and commercial use of postbiotics.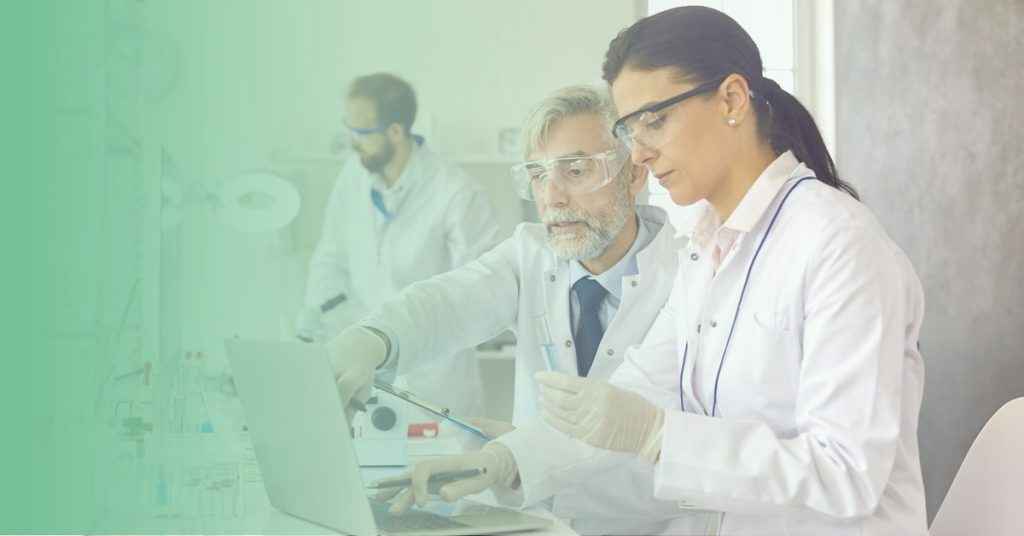 What's the difference between probiotics and postbiotics?
The primary difference is that the phrase probiotics refers to live microorganisms, while postbiotics refers to inanimate (inactivated or dead cells) microorganisms or their components. As we learn more about how probiotics work, science has shown that some microorganisms don't need to be alive to confer a benefit. There might be parts of a microorganism's cell that interacts with our body (e.g. our immune system), and this part of the cell might be present whether that cell is alive or dead.
The consensus statement from ISAPP proposed that postbiotics may work by interacting with our resident microbiota, modulate immune responses, or interact with our nervous system. It is critical that the microorganism has produced enough of the bioactive molecules that cause these benefits before it is inactivated.
Postbiotics do not need to be alive to confer a benefit, so they are considered stable during industrial processing and storage.
ISAPP has created the infographic below to help clarify the definition of a postbiotic. For more science-based resources on digestive health and the microbiome, you can visit the ISAPP website.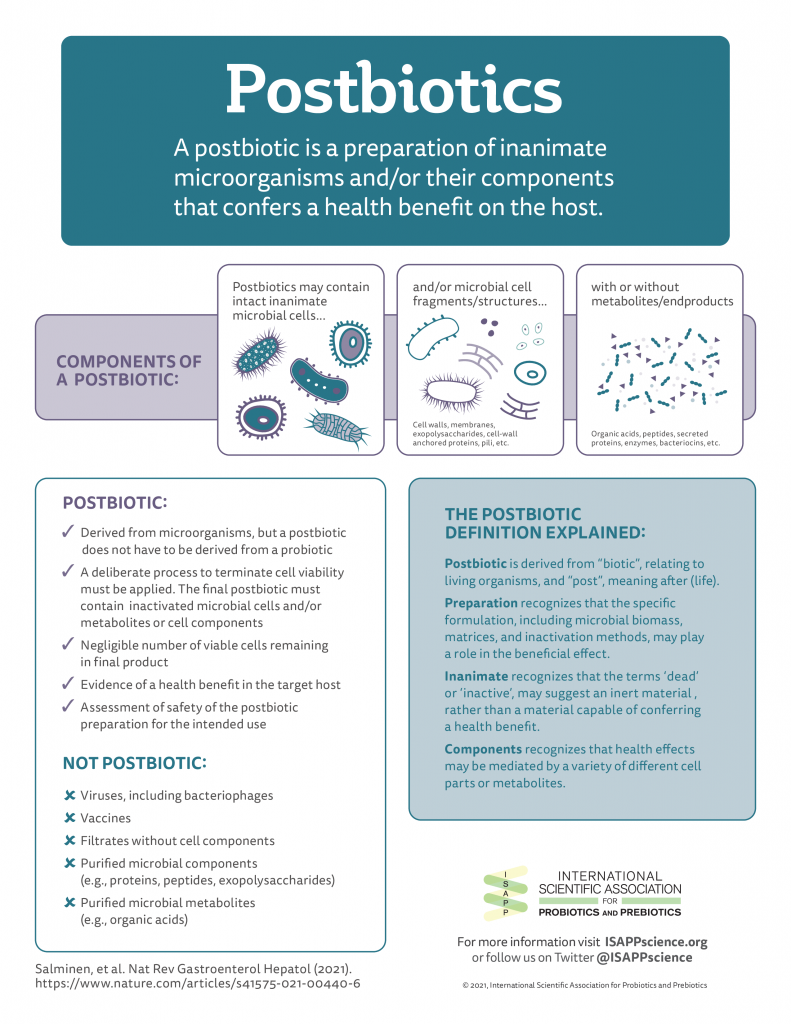 Salminen, S., Collado, M.C., Endo, A. et al. The International Scientific Association of Probiotics and Prebiotics (ISAPP) consensus statement on the definition and scope of postbiotics. Nat Rev Gastroenterol Hepatol (2021). https://doi.org/10.1038/s41575-021-00440-6