The appetite for new plant-based foods shows no sign of slowing down. Consumers are demanding more from meat and dairy alternatives, which has accelerated innovation in this category, creating a diverse market with a variety of formats to choose from. Food-technology is advancing rapidly to catch up with the pace of the market, providing novel solutions to taste, texture and nutrition. With 10 billion people to feed sustainably by 2050, the plant-based journey is only beginning.
In this webinar, our experts dive into the challenges and opportunities for future innovation in the ever-evolving plant-based market by answering questions such as:
How has the plant-based market changed and what might the future look like?
Who are the movers / shakers and disrupters to watch in the plant-based arena?
What opportunities for plant based have emerged with advances in food technology & processing?
What are the key technical challenges when innovating plant-based foods?
What does successful plant-based innovation look like?
Our experts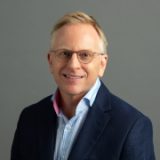 David Hamilton, Global Creative Insight Officer, Kerry
With over 40 years of experience in the food industry, David leads front end strategic innovation at Kerry. His unique ability to join the dots between insights, ideas and territories, translates concepts and products into business results, value, and growth. David is well recognised for his thought leadership in food craft, science and technology. He has a track record of delivering innovative quality food solutions to the market, with a recent focus on plant-based innovation.
---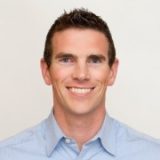 Scott Walnofer, MS, Director of Business Development, Plant Protein, Kerry
Scott Walnofer is the Director of Business Development for Kerry North America's plant protein business, shaping and inspiring the future of plant-based foods. Prior to his role in business development, Scott led Kerry's North America culinary team, partnering with Kerry's chefs to bring customers' products to life through his deep technical mastery of Kerry technologies, functionalities, and applications. Walnofer graduated from the University of Arkansas with a Master's degree in Food Science and went on to the Culinary Institute of America where he trained as a chef for Thomas Keller Restaurant Group before joining Kerry in 2010.
---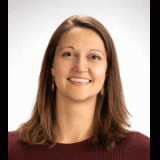 Liz Specht, PhD, VP Science & Technology, The Good Food Institute
As Vice President of Science & Technology at The Good Food Institute, Liz works to identify and forecast areas of technological need within the alternative protein field. Her efforts also catalyze research to address these needs while supporting researchers in academia and industry to move the field forward. Liz has a bachelor's degree in chemical and biomolecular engineering from Johns Hopkins University, a doctorate in biological sciences from the University of California San Diego, and postdoctoral research experience from the University of Colorado Boulder. Prior to joining GFI in 2016, Liz had accumulated a decade of academic research experience in synthetic biology, recombinant protein expression, and development of genetic tools. She is a firm believer in the power of technology to enable us to meet growing food demands in a sustainable way.
---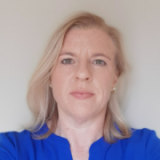 Joan Tobin, PhD, Research Fellow for Integrated Technology Innovation, Kerry
Joan Tobin, PhD, is a Research Fellow with over 20 years experience in Dairy Industry. Joan works with the Integrated Technology Innovation team bringing novel ingredient and process solutions to the Food Industry. A graduate of UCC with a PhD in Food Chemistry specialising in Cheese Chemistry, Joan has worked for Kerry specialising in Product Development and Innovation, working on key Brands including Cheestrings. She was instrumental in the development of Yollies; HFSS compliant product under the Cheestrings Brand, which was award winning innovation, first to market with "yoghurt on a stick". With her knowledge of Dairy Chemistry, cheese structure and consumer insights, she took that focus into working on Plant- based cheeses, most notably with the recent launch of Vegan Slice with McDonalds "McPlant" setting a new standard for cheese alternatives in Foodservice.