What's on the Horizon for Food and Nutrition?
What Do Nutrition Experts Say?
Dietitians weigh in on where science and trends align for 2020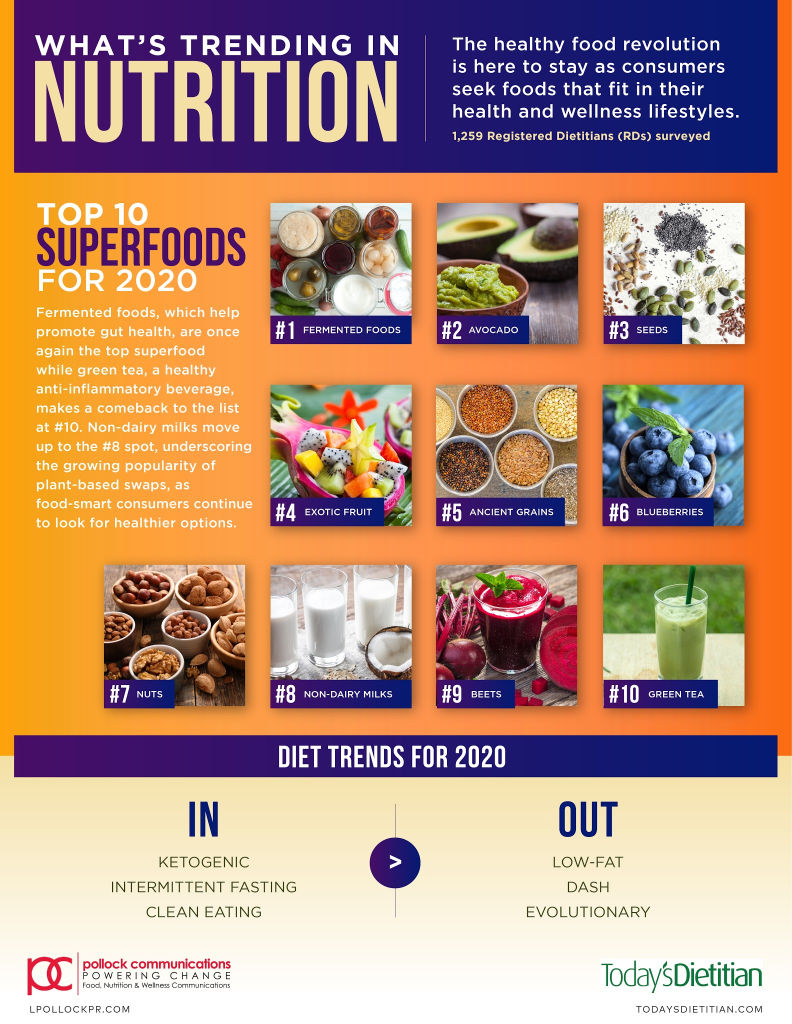 Looking Through the Consumer Lens
---
Key Growth Drivers
Many consumers are re-evaluating their diets and are paying more attention to the nutritional components of food in an attempt to take control of their health.
Within the nutrition and wellness market there exists a diverse food and beverage offering catering to many needs and wants.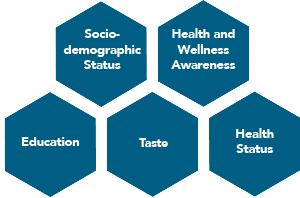 Today's Nutrition & General Wellness Drivers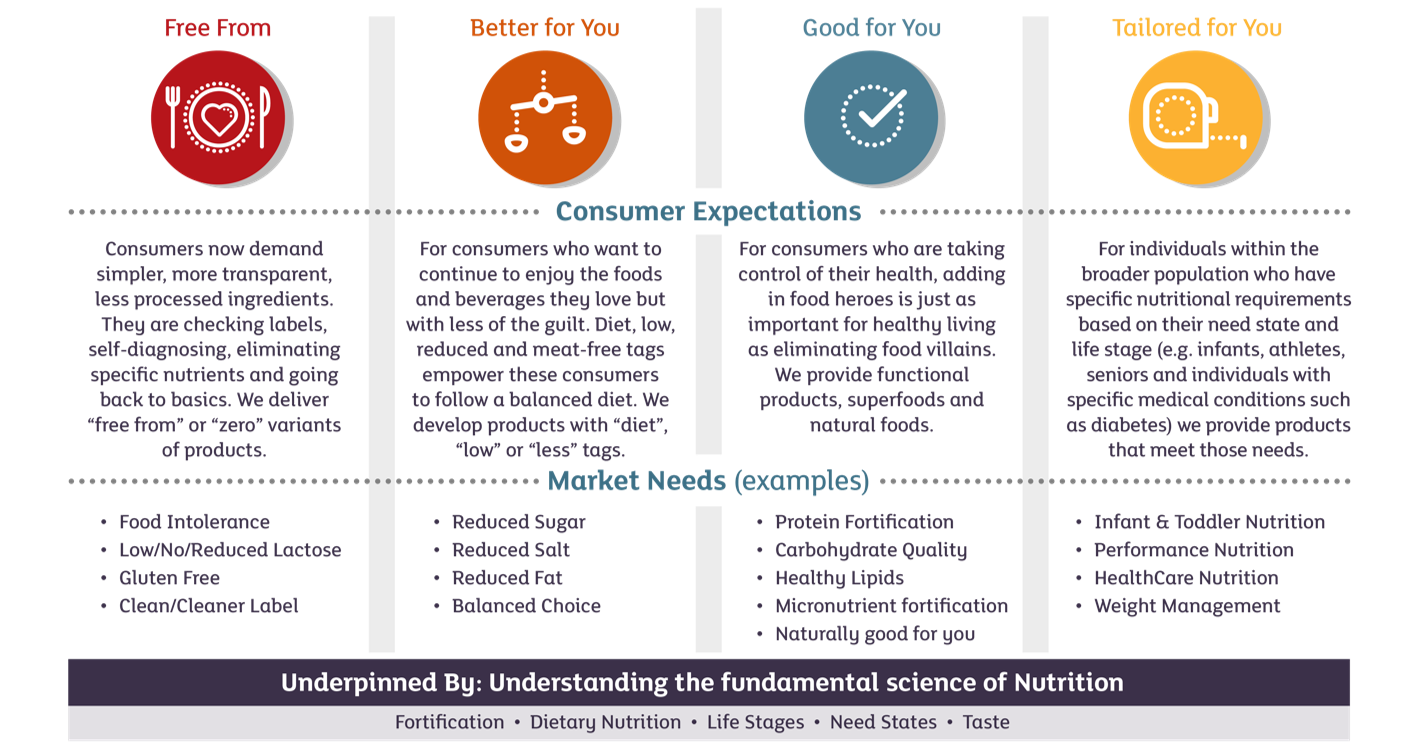 | | |
| --- | --- |
| Get KHNI articles delivered to your inbox | |
Health and Wellness Trends in Developed Markets
Health and wellness trends, ranging from ethical labeling to personalisation, should be integrated into strategies to meet evolving consumer needs.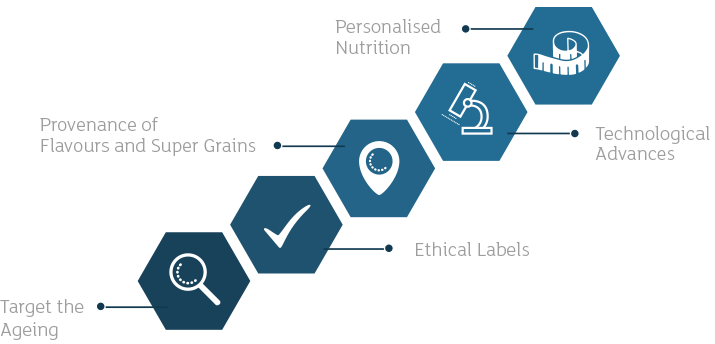 References

Source: Euromonitor, Kerry internal analysis
Moving from One-fits-all to Personalised Products
Personalised nutrition is a continuing trend – a long-term movement that is expected to shape the health and wellness market of the future. Increased personalisation of products requires more input in terms of brand investment and product development.
Consumers are becoming more knowledgeable and discerning. This leads to demand for more personalised products, such as functional offerings, or those that pertain to very specific food intolerance needs.
Another dimension of this, requiring heavy investment and long-term R&D commitment is medical nutrition. Such products are intended to complement drug treatments, effectively blurring traditional food/pharmaceutical company boundaries.

References

Source: Euromonitor, Kerry internal analysis
Naturally Healthy and Fortified/Functional Drive Health and Wellness In Developing Markets
As in developed markets, the naturally healthy (NH) category holds the greatest appeal in emerging markets. These products are universally relatable, although they commonly contain a high calorie content.
Fortified/functional (FF) products are showing good growth because consumers understand why they are being asked to pay a price premium. Growth is driven, in particular, by energy drinks.
Better for you (BFY) has performed rather sluggishly. Emerging market consumers often perceive these products as "artificial" and lacking in taste when compared to the standard offering. Also, there is still a lack off of BFY offerings in many emerging markets, which is preventing the category from achieving its potential.
Food intolerance, although showing good growth, is even more niche than organic. Most markets are seriously underserved, which is lamentable considering that lactose intolerance, for instance, is rife in emerging markets, particularly in Asia Pacific.
References

Source: Euromonitor, Kerry internal analysis