The Elderberry Market
In the wake of the COVID-19 pandemic, 'natural' proactive and immune health solutions have been highlighted as a growing area of consumer interest, with over half of global consumers outlining a willingness to use supplements if they had a greater understanding about the ingredients those supplements contain (1).  As consumers continue to seek more natural, holistic health solutions and as the area of prevention over cure grows, traditional botanical and herbal ingredients have emerged as a key area of interest (2), (3). While botanical extracts have been used in ancient Chinese and India medicine for centuries, this growing popularity has been spurred on by consumer desire for cleaner labels, more sustainable nutrition and ingredients that provide a halo effect (4).
Globally, immune support has been outlined by consumers as the number one reason for purchasing healthy lifestyle products (5), therefore making it unsurprising that botanical and herbal ingredients that are thought to support immune health have seen a growth spurt over the last number of years. Elderberry is one of the most well-known botanicals that falls under this category, with a compound growth rate of over 25% observed in supplement launches with elderberry over the last 5 years (6). With over 50% of global consumers associating elderberry with improving immune health (7), we look to explore the origins of the use of elderberry in immune health and the potential mechanism of action which mediates its suggested benefits.
Background & Potential Health Benefits
Elderberry is a plant native to both northern and southern hemisphere sub-tropical areas (8). With over 10 species within the genus, research into the structure and function of the species has assessed their effect, if any, on human health (9). Sambucus Nigra or black elder is one such species of elderberry commonly used in supplements. Sambucus Nigra has been found to be a natural source of bioactive compounds and therefore have a high antioxidant activity (10). In addition to the proposed anti-oxidant activity of elderberry, Mlynarczyk et al., 2017 have proposed other potential benefits of the plant and the way in which these are mediated through bioactive compounds (Figure 1) (11).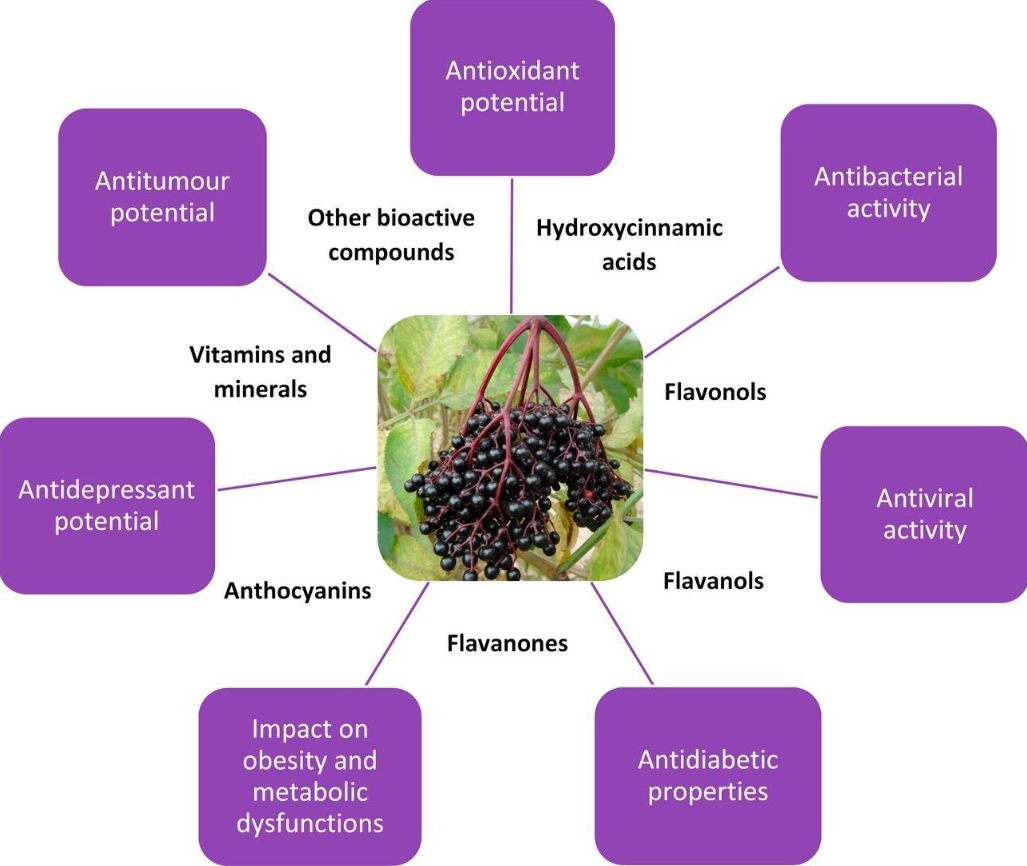 Figure 1. Proposed Potential Health Benefits of Elderberry (11).
While all parts of the plant (flower, bark, leaf, and fruit) are a rich source of these bioactive compounds, the fruits and flowers of the elderberry plants are the most commonly used components in elderberry extracts (12). Extracts can concentrate the flavour, colour, nutritional value and active components of a fruit or plant into a smaller essence while maintaining these desired qualities. The fruit and flowers from black elder have traditionally been used to prevent or reduce the effects of illnesses such as those relating to the respiratory tract, and therefore elderberry and elderberry extract are thought to support immune health.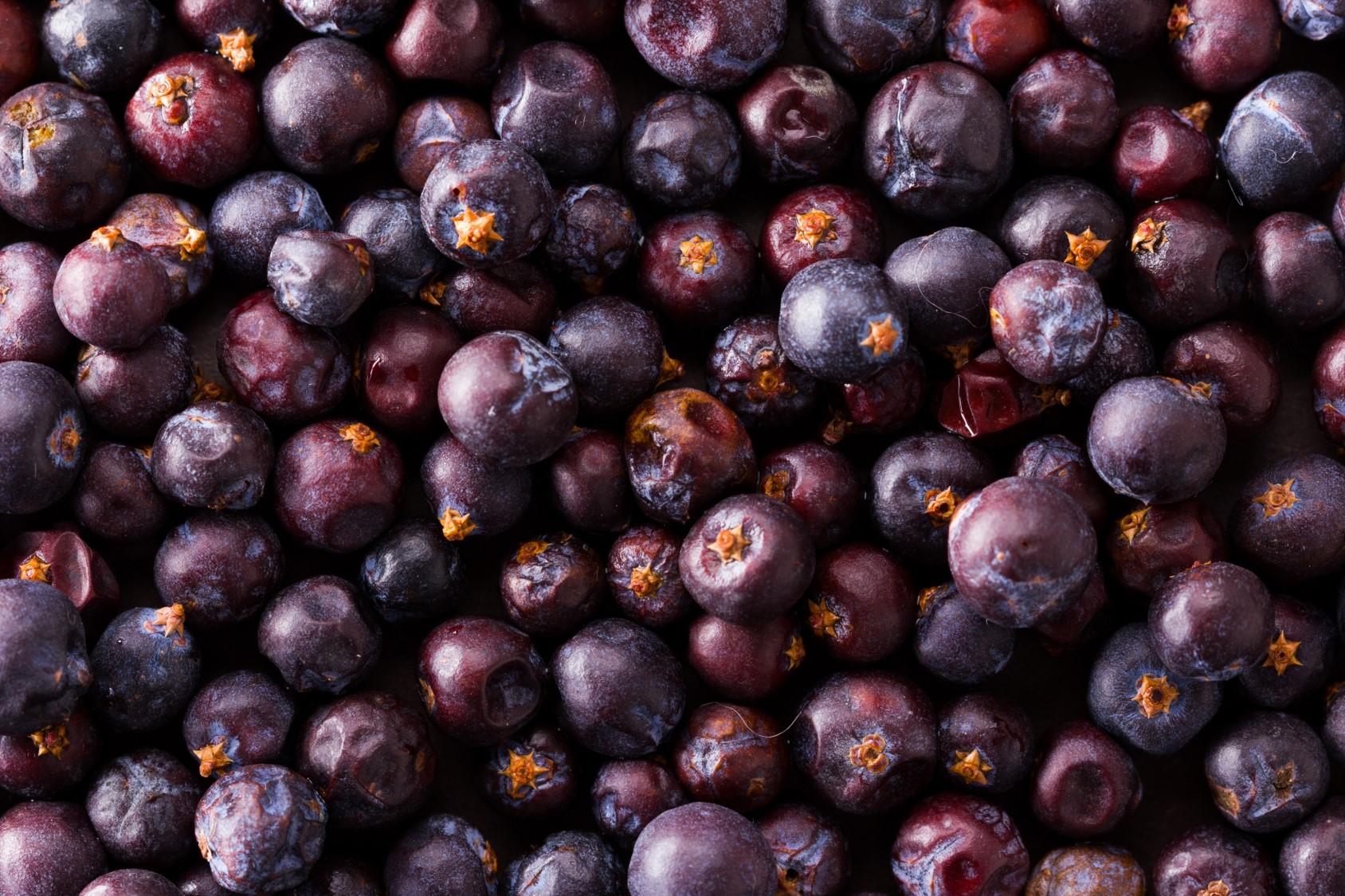 How is this health benefit modulated?
Elderberry extract has been shown to have antibacterial and antiviral properties in both in-vitro and in-vivo models, further positioning this as an immune modulating ingredient (13).
These immune benefits are thought to be modulated through its unique composition, consisting of bioactive compounds such as phenolic compounds like anthocyanins and a variety of vitamins and minerals including vitamin C and Zinc (10).
These compounds and nutrients have been shown to have antioxidant activity, demonstrating anti-inflammatory, antiviral and immunostimulatory effects in the research. Overall, the research has shown elderberry to reduce the severity or delay the onset of oxidative stress and inflammation mediated chronic health conditions (14).
In addition to this, clinical studies investigating the effectiveness of elderberry on the common cold and flu have resulted in a reduction in symptoms or reduction in the duration of illness (15). A study by Tiralongo et. Al., 2016, found elderberry extract supplementation to reduce 'common cold' episode days in passengers of long-haul flights. Passengers were given either elderberry extract or placebo, consuming this 10 days before travel until 5 days after arriving at their destination. Those in the placebo group had a duration of 177 cold episode days collectively, versus 57 in the elderberry extract group, while over 580 symptoms were identified across the placebo group on these days versus 327 in the elderberry extract group (Figure 2). On an individual level, this resulted in on average, a 2-day reduction in duration of the cold and decreased symptom load for those supplementing with elderberry extract versus placebo (14). This is just one study which highlights the potential effects of elderberry in immune health and improving quality of life.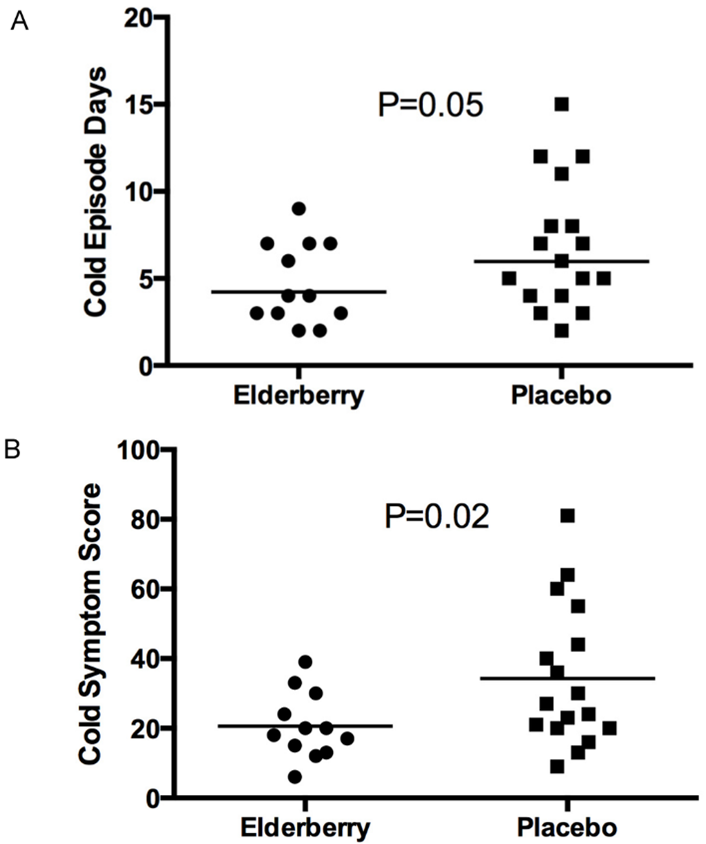 Figure 2. Cold episode days (A) and cold symptom score (B) of participants with a well-defined cold established from Jackson Score (14).  
While future studies  will be needed to further confirm its efficacy and clarify the way in which elderberry mediates immune benefits, the research has shown, that at a minimum, elderberry is a safe option with the botanical showing no evidence of over stimulating the immune system (16). In addition to this, organizations such as the German Commission E have approved the flower of Sambucus Nigra for cold and flu (17), with the European Committee on Herbal Medicinal Products also concluding that Sambucus Nigra can be used in the relief of early symptoms of the common cold (18).
As consumer interest in more natural, proactive health solutions continues to grow, science-backed, botanical ingredients, such as elderberry have an opportunity to take a further foothold in this market and become the solution of choice when preventing common immune health conditions such as cold and flu.
Mollie Mulligan, BSc, ANutr

Mollie Mulligan holds a BSc in Human Nutrition from UCD (University College Dublin) and is a Registered Associate Nutritionist (ANutr) with the Associate for Nutrition (UKVRN). Mollie joined Kerry Group's ProActive Health marketing team at the beginning of 2023 as part of a joint master's programme between the Irish food board, Bord Bia and Dublin City University. She is passionate about all thing's food, health and wellness having previously worked as a nutritionist.

References

FMCG Gurus. FMCG Gurus: Health in Action, Proactive and Reactive Consumers in 2023 [Internet]. 2023 [cited 2023 Jun]. Available from: https://fmcggurus.com/api/download-report-file.php?r=36932&f=36933
Wihlander B. Botanical demands soar, spotlighting on-the-go products among younger population [Internet]. CNS Media.; 2022 [cited 2023 Jun 14]. Available from: https://www.nutritioninsight.com/news/botanicals-demand-soars-spotlighting-on-the-go-products-among-younger-population.html
Council for Responsible Nutrition. CRN Reveals Survey Data from 2022 consumer survey on dietary supplements [Internet]. 2022 [cited 2023 Jun 14]. Available from: https://www.crnusa.org/newsroom/crn-reveals-survey-data-2022-consumer-survey-dietary-supplements
Campisi V. Rising consumer interest in Health & Wellness Boosts Botanicals [Internet]. The Food Institute; 2022 [cited 2023 Jun 14]. Available from: https://foodinstitute.com/focus/rising-consumer-interest-in-health-wellness-boosts-botanicals/
Kerry Group. Kerry Group – Global Consumer Survey – Digestive & Immune, 2021. 2021.
Innova New Product Launch Database – Supplement Launches Containing Elderberry (2018 – 2023). 2023.
FMCG Gurus. Immunity Q3 2022 – Global & Regional . FMCG Gurus; 2022 [cited 2023 Jun 12]. Available from: https://fmcggurus.com/healthy-ageing-report/immunity/
Lugg A. Elderberry [Internet]. 2012 [cited 2023 Jun 14]. Available from: https://www.herbsocietypioneer.org/elderberry/#:~:text=Origin%20%E2%80%93%20Europe%2C%20from%20southern%20Scandinavia,North%20America%20%E2%80%93%20especially%20the%20northeast.
Mikulic-Petkovsek M, Ivancic A, Todorovic B, Veberic R, Stampar F. Fruit phenolic composition of different elderberry species and hybrids. Journal of Food Science. 2015;80(10). doi:10.1111/1750-3841.13008
Mocanu ML, Amariei S. Elderberries—a source of bioactive compounds with antiviral action. Plants. 2022;11(6):740. doi:10.3390/plants11060740
Mlynarczyk, K., Walkowiak-Tomczak, D. and Lysiak, G.P. (2017) 'Bioactive properties of Sambucus nigra L. as a functional ingredient for food and pharmaceutical industry', Journal of Functional Foods [Preprint]. doi:https://doi.org/10.1016%2Fj.jff.2017.11.025.
Kolesarova A, Baldovska S, Kohut L, Sirotkin AV. Black elder and its constituents: Molecular mechanisms of action associated with female reproduction. Pharmaceuticals. 2022;15(2):239. doi:10.3390/ph15020239
Tiralongo E, Wee S, Lea R. Elderberry supplementation reduces cold duration and symptoms in air-travellers: A randomized, double-blind placebo-controlled clinical trial. Nutrients. 2016;8(4):182. doi:10.3390/nu8040182
Osman AG, Avula B, Katragunta K, Ali Z, Chittiboyina AG, Khan IA. Elderberry extracts: Characterization of the polyphenolic chemical composition, quality consistency, safety, adulteration, and attenuation of oxidative stress- and inflammation-induced health disorders. Molecules. 2023 Mar 31;28(7):3148. doi:10.3390/molecules28073148
Schön C, Mödinger Y, Krüger F, Doebis C, Pischel I, Bonnländer B. A new high-quality elderberry plant extract exerts antiviral and immunomodulatory effects in vitro and ex vivo. Food and Agricultural Immunology. 2021;32(1):650–62. doi:10.1080/09540105.2021.1978941
Wieland LS, Piechotta V, Feinberg T, Ludeman E, Hutton B, Kanji S, et al. Elderberry for prevention and treatment of viral respiratory illnesses: A systematic review. BMC Complementary Medicine and Therapies. 2021 Apr 7;21(1). doi:10.1186/s12906-021-03283-5
Mahboubi M. Sambucus nigra (black elder) as alternative treatment for cold and flu. Advances in Traditional Medicine. 2020 Jul 10;21(3):405–14. doi:10.1007/s13596-020-00469-z
Sambuci Flos [Internet]. 2021 [cited 2023 Jun 30]. Available from: https://www.ema.europa.eu/en/medicines/herbal/sambuci-flos