Circumstances surrounding COVID-19 mean many people are at home more than usual. One way to stay connected to family, food, and mental health is to cook some of your favorite dishes. However, when we're less physically active during isolation, the extra calories that come with comfort foods may not be so comforting.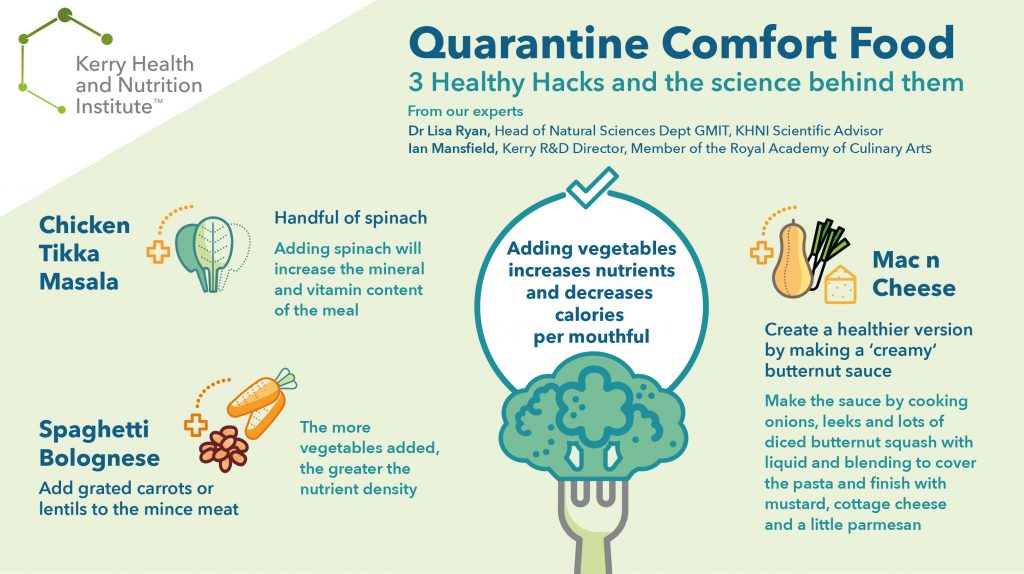 Here are some tips from our experts on how to make some popular comfort foods healthier. Many of these same strategies can be used by the food and beverage industry to make meals or components of meals healthier.
Healthy Hacks from Ian Mansfield, Kerry R&D Director and Member of the Royal Academy of Culinary Arts
Chicken Tikka Masala
Add a handful of fresh shredded spinach to wilt in with your rice or
Add extra steamed or roasted vegetables to the sauce or
Top with dried fruit
Spaghetti Bolognese
Increase both the yield and the nutritional benefit of the meal by adding lentils or grated carrots to your mince or
Use green lentils instead of traditional wheat pasta or
Add some dried mushrooms for a hit of umami
Soup
Save the leftovers from cut vegetables and boil them in a stock, then enhance with spices and herbs
This is a great meal to freeze for later use
Macaroni and Cheese
Make a 'creamy' sauce by cooking onions, leeks, and lots of diced butternut squash with liquid
Blend to cover the pasta, then finish with a mustard cottage cheese and some parmesan cheese
Dr. Lisa Ryan, Kerry Health and Nutrition Institute Scientific Advisor, on the science behind these healthy hacks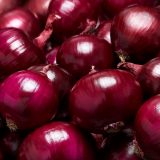 Adding vegetables is a great way to extend food portions by adding bulk and making your food last longer, but they also have the benefit of reducing the calories you are eating in each dish because of the low amount of calories in vegetables. The more vegetables you add to a meal, the lower the calories per spoonful.
Adding vegetables also increases the mineral, vitamin, and antioxidant content of a meal. This means you are increasing the amount of nutrients you are getting per bite, in addition to reducing calories per bite. Both are key for improving health.
To learn more about how COVID-19 is affecting the food and beverage industry, including changes in consumer preferences and purchasing behaviours, visit Kerry's COVID-19 resource page.