Our most popular content among our readers in 2019 reflects what we do best: digging into the science behind the most popular trends in nutrition, food, and health.
Most-read articles from 2019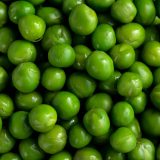 The plant-based trend continues to surge, so it's no surprise this article topped our list. This article is your reference for the science behind plant-based diets, understanding the differences between plant protein and animal protein, and the best sources of plant protein.
---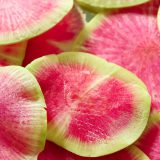 Many consider the FODMAP diet to be the next wave of the gluten-free trend. Researchers from Monash University in Australia have conducted much of the work around understanding FODMAPs, and that research is the basis for many of the answers in this Q&A.
---

---
Are dairy products from grass-fed cows really better for us? Recent research studies from scientists at Teagasc Moorepark Research Centre, Cork and the APC Microbiome Institute, University College Cork help provide an answer.
---
New legislation limiting the amount of allowable acrylamide in foods put this potential carcinogen in the spotlight in 2019. Strategies to reduce its formation during food preparation or processing will be key for the future.
---

---
There is more to protein than just the amount we eat when it comes to maximizing performance and muscle health. An annual favorite, and the ideas from this article can also be applied to healthy aging and weight loss.
---
"Imagine yourself walking down the grocery store isle and picking up a food like peanut butter. You see on the ingredient list that your peanut butter contains mono-and diglycerides. You might think to yourself, 'Another additive in my food? Why?' To explain, it is best to describe the category these food additives fall under: emulsifiers."
---
Probiotics and digestive health are more complicated than just eating more fermented food. Learn to navigate the digestive health trend in this article.
---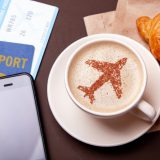 The hardest time to eat healthy is when we're unprepared. We lose a lot of the control we normally have over our lives when traveling, so use these tips to try to gain some of it back.