Our trends look at what developments in research, technology, product development, and the consumer landscape are propelling the food and beverage industry, as well as global food system, forward. What will the future look like for plant-based? How is microbiome research continuing to evolve? How has joint and heart health expanded beyond healthy ageing? Innovation in research and technology make 2023 an incredibly exciting time for nutrition and health in the food and beverage world.
In this webinar, our experts will discuss the top 10 trends for 2023 and take a deep dive into a few that be the most significant in the coming few years.
Our experts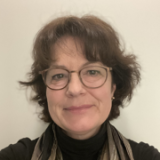 Alexandra Boelrijk, PhD, Global RD&A Senior Director – Proactive Health, Kerry
Having served in multiple international senior leadership roles in the Food and Beverage Industry for over 25 years, Alexandra is passionate about driving the full innovation chain from concept design to product delivery. She has extensive experience in science-based concept ideation, product development, clinical evidence generation and digital health. She joined Kerry in 2022 as Senior Director Research and Development for ProActive Health where she leads an international team of scientists that drive strategic programs related to Digestive, Immune, Cognitive and Women and Infant Health. Before joining Kerry, Alexandra led large and diverse international innovation teams for Danone Nutricia in the Europe and Singapore. As global Senior Director she was responsible for Research and Development programs for Infant Nutrition. In Singapore she has set up an incubator hub on digital health innovation, engaging with multiple startups. Besides her corporate roles, Alexandra is an industrial mentor for start-ups in StartLife, a start-up incubator in the Netherlands.
---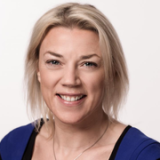 Lisa Ryan, PhD, RNutr, Head of Department of Sport, Exercise and Nutrition, Atlantic Technological University
Lisa Ryan, Ph.D., is the Head of Department of Sport, Exercise and Nutrition at Atlantic Technical University. Her research focuses on the effect of functional foods and phytochemicals on human health. She served as the director of the Functional Food Centre and Phytochemical Research Group at Oxford Brookes University. At Monash University, she helped establish the Be Active Sleep & Eat (BASE) Research Facility. Dr. Ryan also has a very keen interest in Sport and Exercise Nutrition and outside of her formal academic role has worked as a sports nutritionist for a number of rugby, hockey and AFL teams. While in the UK, she worked with some of the triathletes and cyclists for the 2012 Olympics.
---

Nathan Pratt, PhD, RD, Nutrition Scientist
Nathan Pratt, PhD, RD is a nutrition scientist passionate about finding ways to make science easily used and understood to improve health. His past research has focused on nutrition profiling systems and consumer behaviour. During his time working with the food and beverage industry he has worked with companies globally to bridge the gap between consumer insights and nutrition science and to better leverage nutrition in their strategies and product development.