This year our experts brought you science-based information on topics driving health and wellness like mood and mental health, formulating plant-based products, sugar reduction, fermentation, and sustainable nutrition. These nutrition articles have been the most popular among our readers from our new content published this year.
Our most-read health and nutrition articles of 2021
The COVID-19 pandemic still has many of us wondering about food's role in immunity. Immunomodulators often come up in online searches about immunity's link with food and nutrition, but what are they? In this article, Sonja Nodland, PhD provides examples of immunomodulators found in food and describes the science of how they work.
---
As the plant-based meat alternative industry expands, many are learning that these foods have different nutrient profiles, go through different processing conditions, and contain different ingredients than meat. As a result, they have different challenges when it comes to food safety and shelf life.
---
Plant-based meat alternatives often have challenges with off-tastes like bitter, earthy, beany, astringent, and green. Understanding the chemistry and source of off-notes can help mask them efficiently without negatively impacting the nutrition.
---
Muscle is key to staying active at 50+, but ageing reduces our ability to activate muscle growth and repair, leading to a potential loss of up to 50% of our muscle mass between the ages of 30 and 80. Learn the science of why this happens, and how more protein can promote active ageing.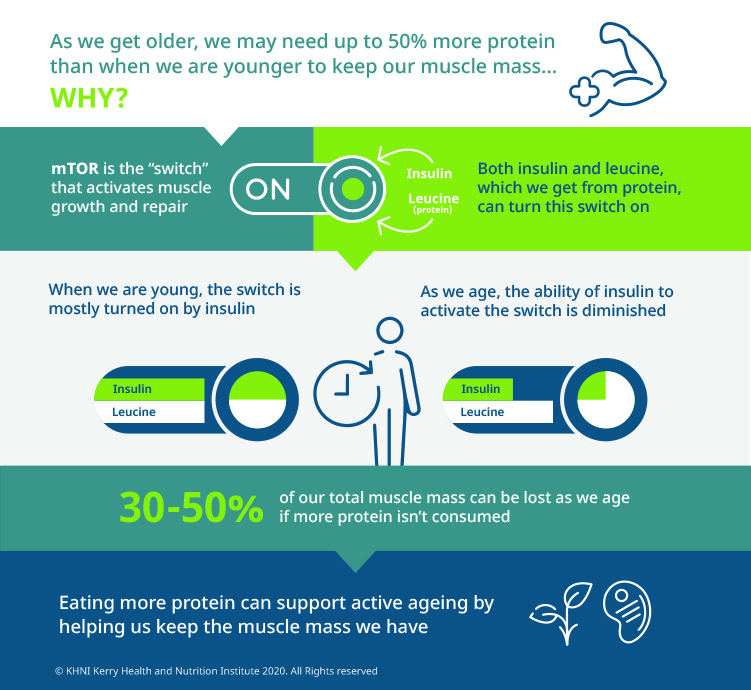 ---
Which nutrients can support focus, memory, or help prevent cognitive decline during ageing? KHNI Scientific Advisor Lisa Ryan, PhD, RNutr summarizes the state of the science and what the future might bring.
---