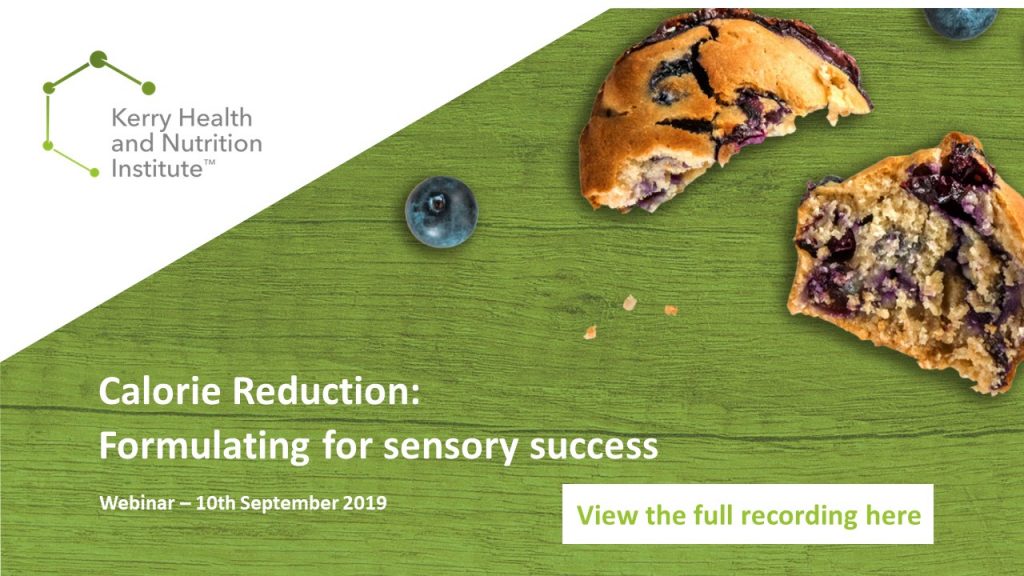 Read a webinar summary in the article "Calorie reduction to become a "critical component" of future food design".
Consumers are often unaware of the energy density of the foods they consume, making them vulnerable to excess calorie consumption.  As a result, initiatives to reduce the number of calories in foods and beverages are emerging globally, either voluntarily or government-led.
Recent findings highlight opportunities to reduce calorie density while maintaining sensory appeal.  The food and beverage industry has the potential to improve the health of entire populations by bringing this science to life.
By keeping sensory appeal at the heart of product reformulation, we can reduce the risk of excess calorie consumption without having to compromise on the product experience.
In this webinar, we share original research that explores:
How specific sensory cues can support calorie reduction and maintain the sensory appeal of food and beverage products
How this comes to life in real product applications
| | |
| --- | --- |
| Get KHNI articles delivered to your inbox | |
Want to know more about the science of food and beverage texture? See this resource. 
Speakers
Associate Professor Ciarán Forde (BSc, PhD), Senior Principal Investigator in Sensory Nutritional Science at the Singapore Institute for Clinical Sciences and Associate Professor (Research), Dept. Physiology, National University of Singapore. Dr. Forde leads a team of scientists who seek to understand how a food's sensory properties can be used to influence calorie selection and eating behaviours, with the goal of developing food-based strategies to improve diets and health.
Edward Everson, MSc is RD & A Analytical Manager for Kerry in Europe and Russia and has 18 years of experience focussed on research and development with flavours and food. He leads a team of scientists at Kerry, providing analytical science insights for all Kerry technologies including flavours and nutritional foods, in a wide range of applications. His current interests are linking analytical and sensorial data in areas such as flavour release, texture and mouthfeel. Mr. Everson holds a Masters degree in Chemistry from the University of Wales, Swansea.