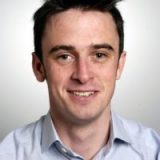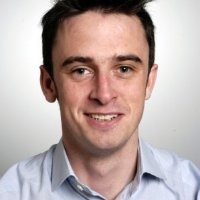 Ciarán Forde, Ph.D. is Senior Principal Investigator in Sensory Nutritional Science at the Singapore Institute for Clinical Sciences and holds a joint appointment with the National University of Singapore as Associate Professor in the Department of Physiology.
Dr Forde joined the Clinical Nutrition Research Centre in 2015 to set up the 'Sensory and Ingestive Behaviour' lab, which seeks to understand how sensory factors influence calorie selection and eating behaviour, and through this impact energy intake and body composition.
Dr. Forde's team also conducts research on children's eating behaviours through the Growing up in Singapore to Healthier outcomes (GUSTO) cohort, and in collaboration with local pre-schools.  By taking a lifespan approach, the aim is to understand how sensory factors influence food choice and intake and use this to develop food-based strategies that influence how energy is selected and consumed within and across meals to promote healthier dietary behaviours from a young age.
Dr. Forde has previously spent over 11 years in several food research roles, most recently for five years as Senior Research Scientist at the Nestlé Research Centre in Lausanne, Switzerland leading research on the sensory and cognitive factors that influence food intake. He holds a BSc. in Food Chemistry and PhD. in Sensory Science, from the Department of Nutrition, University College Cork in Ireland.